How it Works
A simple process to gain real work experience through hands-on collaborations with real companies!
Signup and Share your Learning Goals.
Start by creating a profile and providing us with your experiential learning preferences. We'll use these details to match you with companies in the CapSource network that could be a good fit for project collaborations.
Explore Company Directory.
Search hundreds of companies ready to engage with through research-oriented, hands-on project-based experiential learning engagements. Our network of companies varies greatly in size, industry, strategy, and style and the projects cover many different focus areas.
Propose Projects. Get Matched.
Using your preferences, CapSource works with the company and other project specialists to structure an engagement with the host company that will be beneficial for you and your professional career while being impactful for them and their business.
Launch Your Engagement!
Once you're matched and the project's been scoped, your project is ready to go! We'll send you everything you need to ensure you're set-up for success. From technology, legal paperwork, project scopes, deliverable requirements, and feedback instruments, CapSource is here to help you gain real work experience through our specialized consulting projects!
Leverage Industry Mentors
Build Real Professional Relationships & References
Learn from High Power Business Executives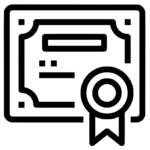 Earn Certificate of Completion
Showcase Successful Engagements to Your Network Use Certificates to Showcase Specific Career-Related Skills
Earn Credit Towards Degree
Gain Academic Credit for Gaining Work Experience
We'll Help With Approval Process at your School!
Exclusive Company Access
Expansive Directory of Vetted Companies
Diverse Companies & Experiences
Meaningful, High Quality Collaborations
Part-Time Remote Engagements
Meaningful, Reference-Worthy Work Experiences
Plug-and-Play Project Set-up
Learning Engagements Tailored to Your Interests
Comprehensive Project Plans Built for Student Benefit